West 56 Apartments
Building Manager
Gallery
Floor Plans
Map

20250 56th Avenue, Langley, BC
Call Treasure: (604) 530-3284
Location, location, location.…these 48 suites are ideally located in the heart of charming downtown City of Langley. Everything you will need is within walking distance from your front door such as: restaurants, cafes, boutique shops, banks, and many services located in the Langley Mall such as No Frills, Army & Navy store, and Tim Hortons.
Featuring
Ranging in size from 625 to 965 sf.
Ample outdoor parking with some underground available
Handicap accessible
Many units with in-suite storage and extra locker space available
Bike storage is available
Corner two-bedroom suites have gas fireplaces, 2 bathrooms, and Laundry in-suite
Some corner suityes have 2 balconies
All kitchens are well-designed with full sized appliances
Laundry facilities are located on ground floor
This content has been developed based on the information available to date and our best efforts are made to keep this site current. We accept no responsibility for errors or omissions that may occur from time to time.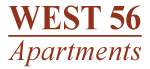 Building Manager
Manus – Building Manager
Manus makes West 56 Apartments a place you want to come home to. He takes great pride in West 56 Apartments and will ensure that you will enjoy your new home.
For rental enquiries, please contact Treasure at 604-530-3284 or use our contact form.
For general building enquiries contact Manus at 604-510-3081.
*Please include your name and phone number and specifics, and one of our managers will be happy to contact you with availability and pricing information.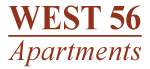 Apartment Floor Plans
Please select a floor plan to view.

Langley, BC Neighborhood Map