Century Club Suites
Building Manager
Gallery
Floor Plans
Map

20243 – 56th Avenue, Langley, BC
Call: (604) 533-3437
These premier suites were built in 2000 and boast a central downtown Langley location with many restaurants and shops within a 5 minute walk! With contemporary architecture and finishes, this handsome building provides 35 suites to choose from. There are very few vacancies in this smaller, more intimate building so make sure to leave your name on the wait list.
Featuring
1 & 2 bedroom suites, plus some with extra computer/study areas
Ranging in size from 630 to 965 sq. ft.
Most corner suites with gas fireplaces and washer and dryer.
U/G parking for each suite
Spacious balcony areas
Clean and bright laundry facilities on ground floor.
Unique Hotel Guest Suite available for residents' guest use.
This content has been developed based on the information available to date and our best efforts are made to keep this site current. We accept no responsibility for errors or omissions that may occur from time to time.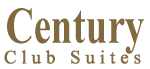 Building Manager
.- Resident Leasing Manager
We will welcome and assist you in finding the perfect place to call home. Call today to make an appointment to view or to learn more about pricing and availability in this fine Apartment building.
604-533-3437 or use our contact form.
*Please include your name and phone number and specifics, and one of our managers would be happy to contact you with availability and pricing information.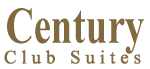 Apartment Floor Plans
Please select a floor plan to view.
Caption contains square footage.

Langley, BC Neighborhood Map