How We Give Back
When you choose to be a resident in one of our buildings, you are also helping to make a difference in the lives of people in your neighborhood and around the world.
In 2011 our company began a committee called "RDCares", for the specific purpose of finding and implementing ways to give back to our community and spread generosity throughout the year.  Some of our initiatives for offering help and support both locally and abroad are:
We encourage our residents to Go Green and have initiated an on-going 365 day bottle collection in each of our 5 buildings!
RDC Corp matches the funds raised each month to DOUBLE the contribution!
We were able to send another $750.00 to  The Children's Foundation to be put towards recreational playground equipment for the Alderwood Family Development Centre. This brings the grand total of $1,250.00 towards the playground installation – we can  ALL be proud of helping kids in need of extra help!
A message from the executive director of the Children's Foundation;
"Thank you so much for the support shown by the RDC Group and the individuals who contributed through their recycling efforts.  It is through efforts from groups such as yours that make this possible for the children attending our school. They will benefit from this for years to come."  Dennis Dandeneau
Other initiatives include:
Annual participation in a Christmas Food Bank Drive in each building, and ongoing support of Langley Food Bank
Assisting a foundation in building homes for HIV orphans in Thailand
Raising project funds for PINES Bible Camp Restoration project to build new facilities Grand Forks, BC
Helped to build new office facilities for Big Brothers Big Sisters Foundation in Abbotsford, BC
You can join us in making a difference…
A special thank you to all of the residents and staff at Langley Apartments for your participation and continued support to the Langley Food Bank.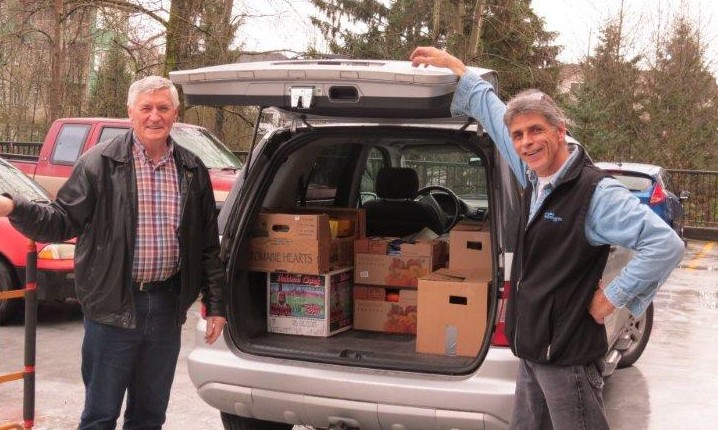 For our 6th Annual drive, we were able to collect 26 boxes to be donated to this worthy cause. Together WE can make a difference!
"I have found that among its other benefits, giving liberates
the soul of the giver"….Maya Angelou