Plaza 200 Apartments in Langley, BC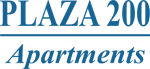 5400 200th Street, Langley, BC
Call: (604) 533-3437
This comfortable and spacious apartment building has been one of the most desirable places to live in Langley. It has easy access off Hwy #1 on 200th Street, just south of 56th Avenue. There is extensive lush and mature landscaping that surrounds the building and even includes an outdoor gazebo area for you to enjoy a family picnic. Long-term residents of all ages enjoy living at Plaza 200 because of the larger suite areas and wider common hallways.
Featuring
1 & 2 bedroom suites, plus studios available.
Ranging in size from 500 to 925 sq ft.
The front lobby area is warm and inviting to guests
Spacious U/G parkade & plenty of outside parking available.
Many units with in-suite storage and extra locker space available.
Bright and clean laundry facilities located on the 1st floor.
This content has been developed based on the information available to date and our best efforts are made to keep this site current. We accept no responsibility for errors or omissions that may occur from time to time. www.langleyapartments.com